Hydrotech Value Drumfilter (HVDF)
Patented mechanical self-cleaning drumfilter for municipal and industrial recovery water applications.
Overview
Hydrotech has been producing products for the polishing and cleaning of wastewater for over 30 years and remains the market leader today. The Hydrotech Drumfilter is one of these products and has recently had over 50 improvements to enhance quality, increase efficiency and extend longevity. It has been renamed the Hydrotech Value Drumfilter (HVDF) and has all that the Drumfilter offered plus so much more.
With a 20% increased drum capacity as well as improved hydraulic design to minimise pressure loss the HVDF works smarter instead of harder to achieve fantastic results day in day out. The HVDF is self cleaning and is designed to carefully prevent filtered solids from disintegrating during filtration. It relies on gravity directing water with no additional force or pressure and with the flexibility of the ALPHAFLEX panel, 95% of the water is saved in the solids trough by simply moving as and when needed.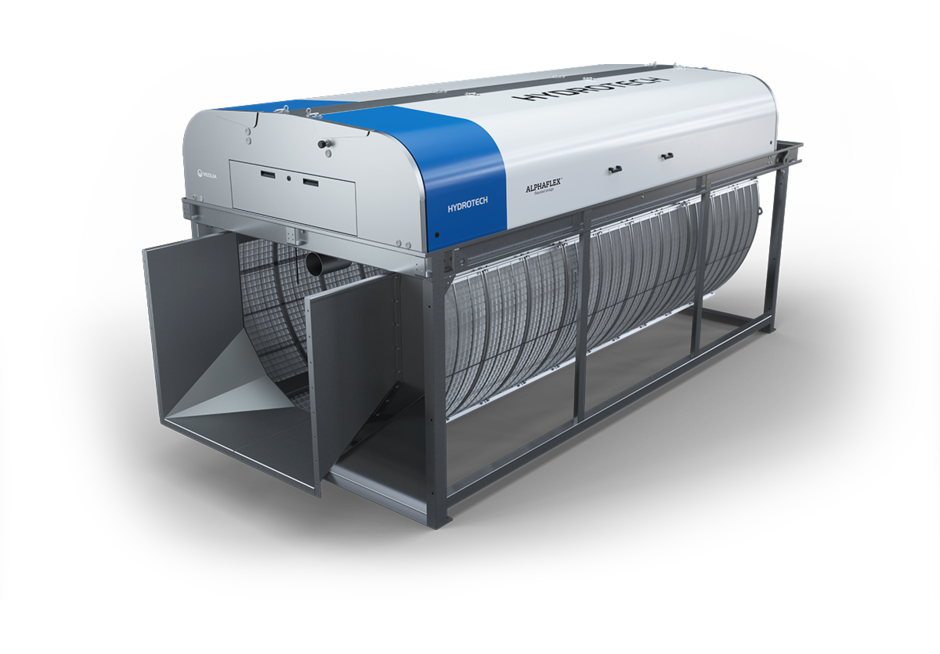 The Hydrotech Value Drumfilter is fast and easy to assemble as well as reduced simpler maintenance meaning you don't need an expert on site. More filtration, reduced pressure loss and improved trough design are just a few of the improvements that could benefit your site.