Meet Our People
We recruit, train and develop our people to be experts. We all take pride in what we do.
Our teams are experts in their field across all areas of our business due to careful and diligent recruitment, training and development programmes. We are all very proud of what we have achieved and the business we work in: from the engineers who design a water treatment product, and the project teams who build your water treatment system, through to the technicians and customer services team who help maintain it and ensure you are satisfied with our service. Put simply, we are all here to help you overcome your water treatment challenges.
We are committed to the principle of equal opportunities and equal treatment for all employees, regardless of sex, race, religion or belief, age, marriage or civil partnership, pregnancy/maternity, sexual orientation, gender reassignment or disability. We are required by law to publish an annual gender pay gap report. For the latest version, please see Gender Pay Gap Report
To get a greater insight into who we are, you can find out more about just a few of our team members below.
What our people say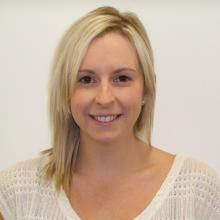 Kate Joseph
Business Analyst
I started with Veolia in 2002 as an Administrative Assistant working for Veolia Australia. I was 21 years old and had some administrative experience but no formal training. In 2004 I started working as a Service Scheduler and within a few years I was promoted to Scheduling Supervisor. In 2009 I was given the opportunity to become a functional lead in the Australian LATIS implementation which was the first country globally to go live. This opened lots of new doors for me and I was able to gain a lot of operational experience and generally introducing me to IT application systems. 

I've always had a passion for travelling & was interested in relocating overseas. With the help of my local management teams and HR I was able to relocate to the UK office in 2012 to assist with the UK LATIS implementation & pursue my interest in business analytics. The UK played a big part in all the European roll outs which meant that I was able to travel throughout Europe to provide assistance. I've spent time in France, Germany, Netherlands, Ireland & Spain & was also able to some personal travel in along side my business trips. 

This year I will have been with Veolia for 15 years. The company has given me so many opportunities, around my career as well as personal ones that I am grateful for. I believe good companies attract good people therefore I feel lucky to have colleagues that I really enjoy working with. Veolia is an innovating company which is driven and constantly looking for new or more efficient ways to work which means that there is never a boring day!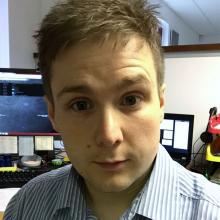 Barry Gidman
Service Coordinator
Starting with Veolia was the best career choice I have made. 

After I left university, I saw the chance to develop a career with a global company too big of an opportunity to let slip away. I started with Veolia in 2007 as an Apprentice Service Engineer, working alongside our service team to develop an understanding of our products and working methods. At the same time I was enrolled in college and attended once a week on day release. I carried on my education with Veolia in this manner through my BTEC, HNC and HND in Mechanical Technology, and then finally concluded my external education at university, where I graduated a with a 2:1 honours degree in Mechanical Technology.

My career within Veolia has progressed over the years, from being an apprentice, to a Service Engineer, then moving into the office where I now take up the role of the Service Coordinator for the Municipal Service Team. My internal development is still on going, with management training being discussed as the next potential path for me to take in my career with Veolia.
Discover more about us...