Quality & Accreditations
We are proud to have earned both environmental and quality awards, accreditations and qualifications.
We believe quality and environment are cornerstones to our business strategy. We are proud to provide high-quality products and services alongside sustainable solutions and in this way we support you in achieving your quality, health and safety and environmental targets. Due to hard work from our teams we have been awarded a number of relevant industry accreditations, awards and qualifications in key areas. This provides our customers with the peace of mind that our processes, technical expertise and services are quality and environmentally assured.
View our Quality Policy and Environmental Policy
Accreditations and Memberships
ISO - International Organisation for Standardisation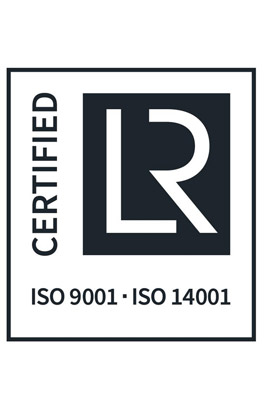 ISO is an independent, non-governmental international organization which issues give world-class specifications for products, services and systems, to ensure quality, safety and efficiency. They are instrumental in facilitating international trade.
ISO has published 21654 International Standards and related documents, covering almost every industry, from technology, to food safety, to agriculture and healthcare. ISO International Standards impact everyone, everywhere.

ISO 9001 - 2015
We have implemented accredited quality management systems that meet the requirements of ISO 9001. These detailed systems cover all processes including design, manufacture, delivery, installation and servicing.
ISO 14001 - 2015
This accreditation means we are continuously monitoring and developing our processes and systems to ensure the ongoing improvement of our environmental performance.
Royal Society for the Prevention of Accidents (RoSPA)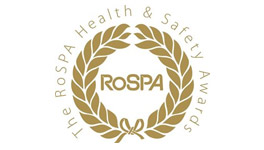 The Royal Society for the Prevention of Accidents, (RoSPA), is a registered charity committed to changing legislation and attitudes surrounding accidents. Established over 100 years ago, RoSPA has been instrumental in shaping our society for the by introducing new legislation such as compulsory wearing of seatbelts and the campaign to stop drink driving, to the Cycling Proficiency Test and to the more recent ban on handheld mobile phones behind the wheel.
Safe Contractor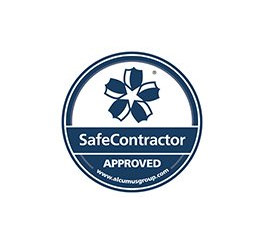 The SafeContractor scheme provides a health and safety audit service for contractors who want to reassure their clients that health and safety is being handled correctly and sufficiently on their sites.
SafeContractor auditors review health and safety policies, procedures and documentation, taking into consideration trade, industry sector and business size. Once you have signed up as a member, the next step is to become an accredited SafeContractor by successfully completing a risk assessment questionnaire. This means you won't need to submit multiple health and safety questionnaires to your clients, which saves valuable time.
Contractors Health and Safety Assessment Scheme (CHAS)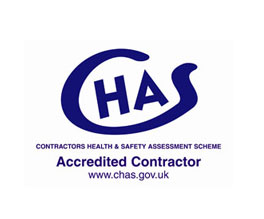 The Contractors Health and Safety Assessment Scheme (CHAS) was created by experienced health and safety professionals in 1997 to improve health and safety standards across the UK.​

In partnership with the Association of London Government (ALG), CHAS was a key developer of the core criteria held in the Approved Code of Practice which supported the Construction Regulations 2007, now recognised as CDM 2015 and is a founder member of Safety Schemes in Procurement (SSIP).
Chas are a trusted advisor on health and safety compliance and set industry bench​marks, with the aim of simplifying health and safety contract assessments by standardising requirements.
Achilles UVDB Verify Certificate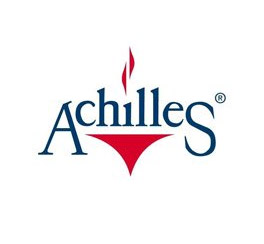 Achilles UVDB is a leading provider of supplier risk management services who deliver managed supplier pre-qualification programmes, carry out industry audits, mitigate risks, cleanse supplier data and provide reports and analysis to drive continuous improvement.
Achilles manage, validate and monitor millions of pieces of data with the aim of delivering commercial benefits, business intelligence and confidence to both buyers and suppliers.
LCA Certificate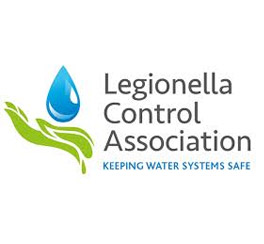 Certified member of The Legionella Control Association (LCA), which is an organisation concerned with the control of legionella bacteria in water systems. The primary aim is to keep water systems safe and minimise the risk of cases of Legionnaires' disease caused by poorly maintained systems.
The LCA was founded in 1999 by the British Association of Chemical Specialities (BACS) and the Water Management Society (WMSoc). A Recommended Code of Conduct for Service Providers concerned with controlling the risk of legionella was formulated and launched. Companies and individuals were invited to pledge to a number of commitments making up the Code of Conduct with the specific objective of raising standards in the control of legionella bacteria in water systems.
Discover more about us...