Wastewater Treatment Chemicals
What is it?
Wastewater refers to the effluent discharge that is released into waterways, rivers and oceans from municipal or industrial processes.
What is the Problem?
As demand for water reuse increases and discharge standards tighten, the need for consistent, compliant water quality on discharge becomes greater.
With so much quality variability in a customer's wastewater profile, we provide an experienced, analytical approach to achieving discharge regulations. Our field experts can provide reuse options and help you save on your total cost of operation, using a range of our chemical technologies to suit your applications.
What is the Solution?
We offer a comprehensive range of water treatment services and chemicals, including antifoams, flocculants and coagulants especially designed for the solid/liquid separation process in the industrial wastewater treatment market. Where there are challenges there are opportunities, and our effluent treatment programs will generate savings for you.
We can impact your operation by:
Reducing the cost of disposal of sludge
Reducing the overall cost per m³ of treated effluent water
Help you understand your discharge requirements and how to meet them
Providing options for water reuse and reducing your carbon footprint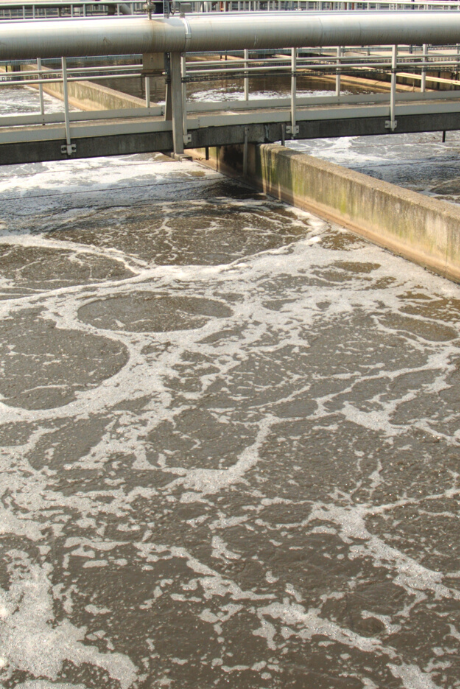 Audits
A water audit will help establish the quantity of wastewater treatment required and to what quality. We offer detailed audits to our customers to establish their wastewater profile where we utilise our expertise and identify the most appropriate and cost effective water treatment solution.
Our audits can distinguish how to:
Lower carbon emissions
Save money
Generate new revenue streams
Streamline production
Foam is caused by the formation of air bubbles within the wastewater and can be highly problematic for a wide range of industrial processes.
By changing the physical properties of the fluid, foams can:
increase mechanical wear
cause drainage problems
reduce efficiency
create bacterial growth.
Our experts understand the depth of anti-foaming agents and provide their service experience and knowledge when selecting the correct product and dosing regime for your site, increasing efficiency, whilst lowering operational expenses.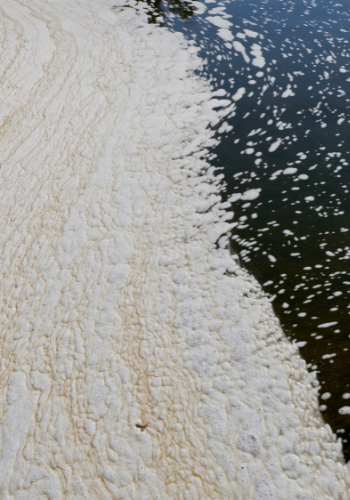 Coagulants
A coagulant is a chemical used to accelerate the solid - liquid separation in wastewater. It causes unwanted particles to clot together making them easier to extract; this is particularly useful when treating wastewater.
We have a range of coagulants, including sustainable organic chemistries that work at a lower pH, lower dosage rates and can produce up to 50% less sludge than traditional metal-based alternatives.
Watch our animation video on the benefits of our organic coagulants.
Polymers
A polymer complements the water treatment chemical program encouraging the rapid settlement of solids and dewatering requirements within the wastewater treatment process.
Our range of Anionic, Cationic, non-ionic and amphoteric polymers as well as our plant-based flocculants are utilised by our customers to optimise the performance of wastewater treatment plant and dewatering while offering greener alternatives to traditional chemistries.
Please contact one of our experts for an initial consultation to see how we can impact your operations.