TERION S and TERION
Plug and play RO-CEDI demineralised water for the power market
Overview
When you need to maximise power productivity whilst controlling operating costs, having an efficient, high grade water system matters.
Veolia SOLYS TERION and TERION S prevent scale and corrosion by supplying high quality demineralised water. Using a combination of reverse osmosis (RO) and continuous electrodeionisation (CEDI) Terion specifically meets the tough demands of power applications (such as boiler feed and turbo injection), plus industrial process water.
In fact, TERION removes over 99.9% of dissolved inorganics producing the highest specification of demineralised water. Silica, sodium, potassium, and TOC levels are minimal. Installation is easy and operation costs low, whilst all TERION models benefit from Hubgrade remote IoT monitoring. This provides advanced analytics on over 50 equipment parameters, plus a 24/7 alarm system for water management. And with our service contracts, on-site help is less than 24 hours away.
TERION S
Meeting the global standards for labs and industry, TERION S produces high grade deionised water, combining RO and CEDI. Seven single skid-mounted models are available.
TERION
Five different single skid-mounted units make up the TERION range, plus two versions – standard and premium. Each produces high specification demineralised water for power and industrial applications.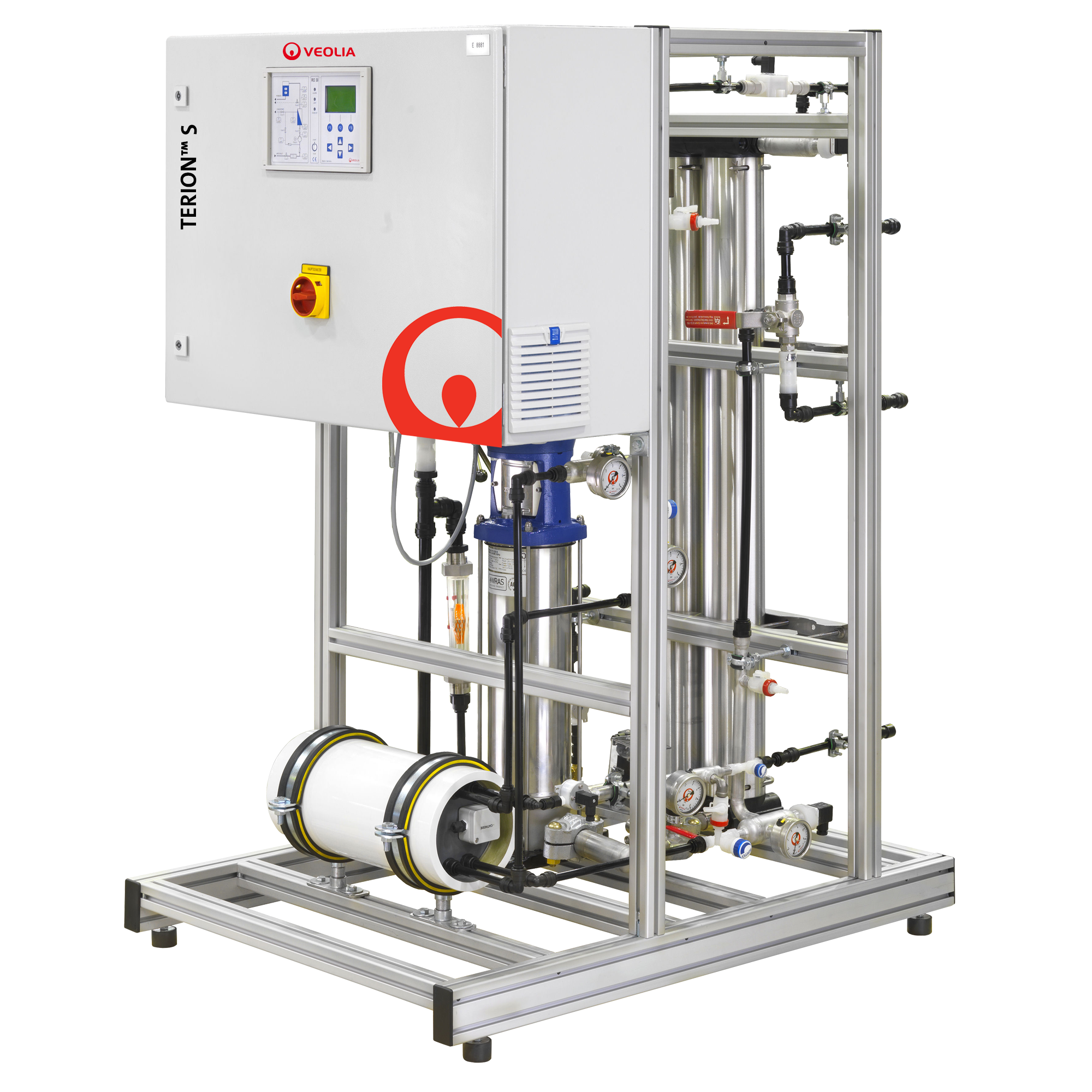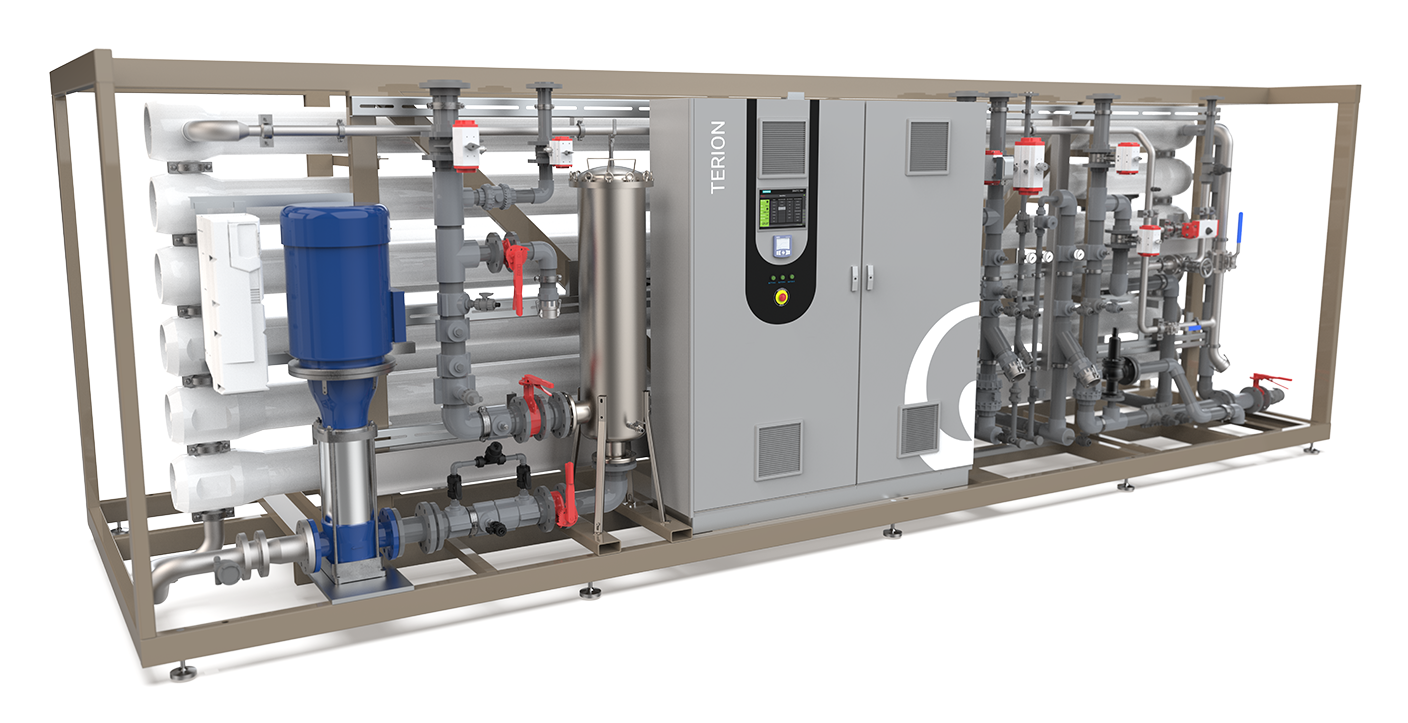 Key benefits of TERION S and TERION
Fast plug and play installation (suitable for transportation into a container)
Low operating costs (variable speed pumps save up to 50% electrical power)
Minimum downtime (no need to stop for regeneration)
Real-time remote monitoring via Hubgrade
FAT testing (including wet tests) completed before installation
High-quality water systems for production, process and manufacturing uses.
Water pretreatment solutions for all types of feed and influent water.