Hubgrade Performance
Making your resources smarter

Hubgrade Performance aggregates real-time data and applies analytics and algorithms, developed and based on our experience in designing and operating water and wastewater treatment plants worldwide, to continuously benchmark and optimize the performance of your plant.
Features:
With the insight module, Hubgrade Performance enables faster and more evidence-based decision making. It delivers holistic visibility of the operations and processes by providing the users with different levels of analytics and recommendations, leveraging the plant process, operation and financial data.

Key performance indicators assess the quality of the operation and guide operational decision making.

Predictive analytics rely on machine learning to predict the evolution of strategic operation parameters or to anticipate the failures, reduce downtime risks and optimize maintenance planning.

Optimization features provide you with simulated operational scenarios and suggested optimized setpoints.
For wastewater treatment plants and/or sewer networks, we have developed a suite of powerful algorithms and holistic solutions to offer real-time optimization through online control, monitoring and forecasting: the plant module of Hubgrade Performance. It is a dynamic and flexible system that utilizes real-time and/or forecasted information to meet operational targets. Benefits to wastewater treatment plants include reduced overall capital and operation costs, increased hydraulic capacity, and improved operation in terms of effluent quality, efficiency, stability, and safety.
The plant module is already installed at over 100 wastewater treatment plants and installations worldwide. The results experienced on those plants are up to:
40% higher biological capacity
100% increase in hydraulic capacity
25% energy reduction for aeration
75% energy reduction for grit chamber aeration
75% reduction in energy use for internal Nitrate recirculation
100% reduction in chemicals for denitrification and for phosphorus precipitation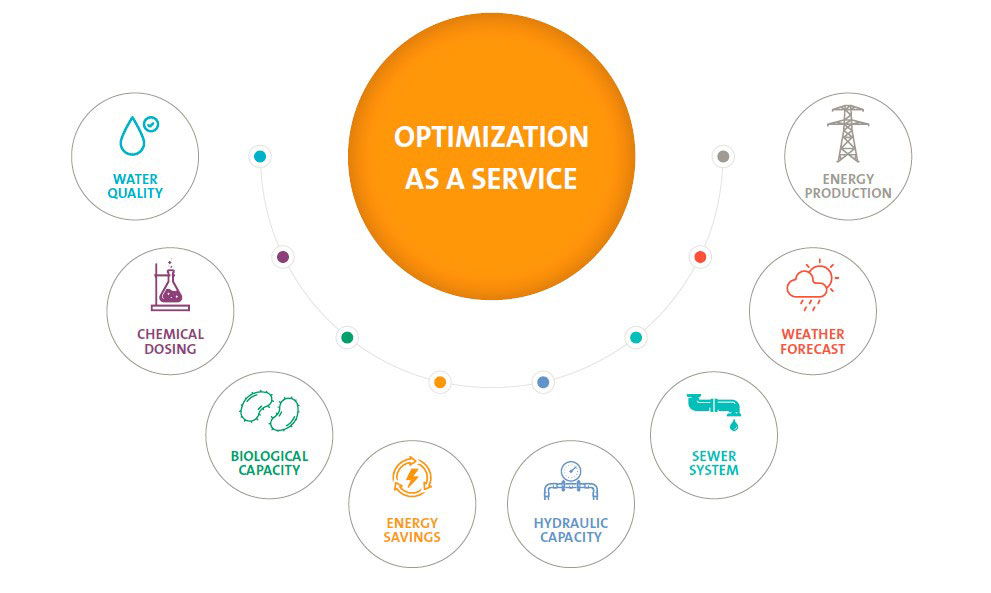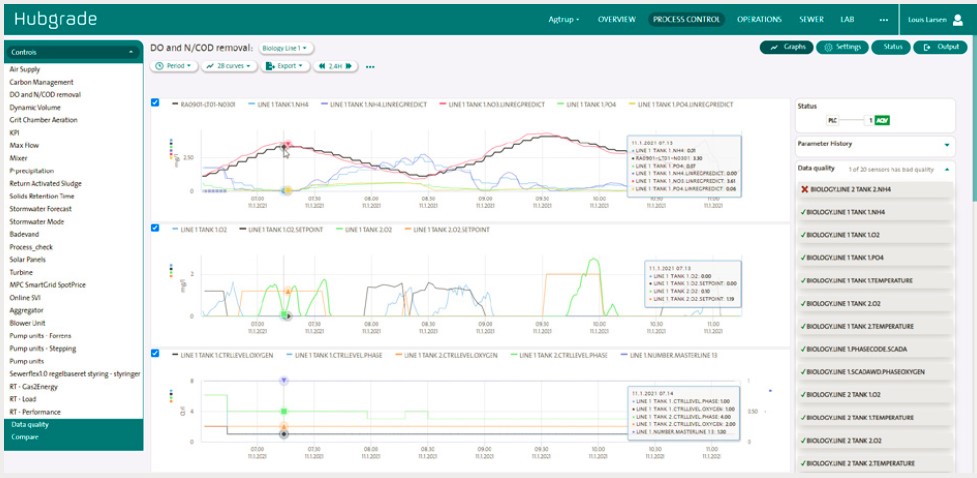 ---