Hubgrade for the Industrial market
Improving industrial water treatment with digital technology
Water is essential to industrial manufacturing, but it must be sustainable. With compliance and process water treatment constant priorities, industry must embrace digital technology like Hubgrade to meet performance targets and reduce costs.
Manufacturers face many challenges
Key to ensuring manufacturing uptime and the quality of products is the quality of process water and compliance of effluent. Digital technology can be one of the most valuable tools for site managers as it helps to monitor equipment performance and reduce important costs.


Water and wastewater treatment challenges for manufacturers:
Maximising uptime
Maintaining a stable system
Ensuring compliance
Reducing operating costs
Achieving efficiencies
​​​​​​​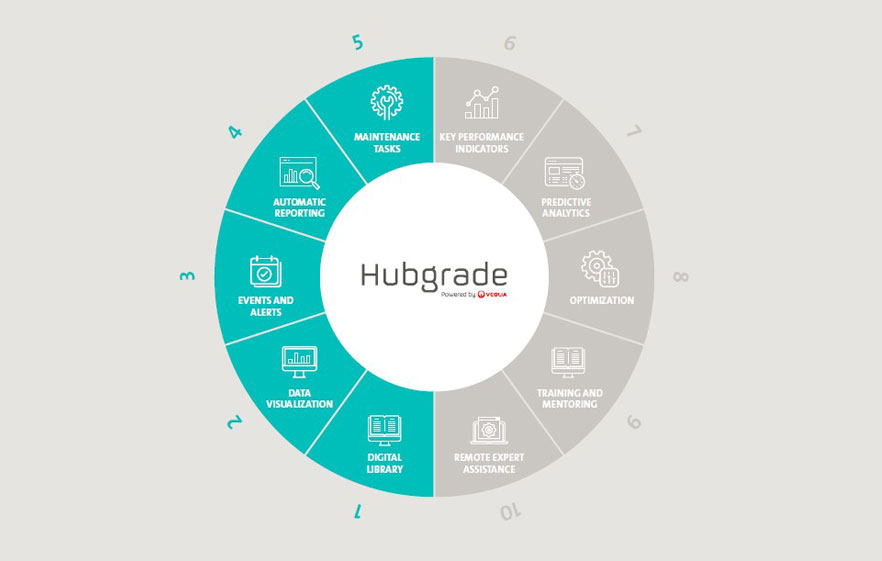 How Hubgrade can help
Accessed remotely, 24/7, Hubgrade Essential gives you complete and real-time visibility of your water treatment equipment. From one dashboard, find everything you need to optimise your system. You'll also avoid costly downtime by setting tailored alarms to highlight issues early. Hubgrade Performance can optimise your effluent treatment plant in real time, to ensure stable operation, maximise asset capacity, reduce operational time, and ensure compliance.